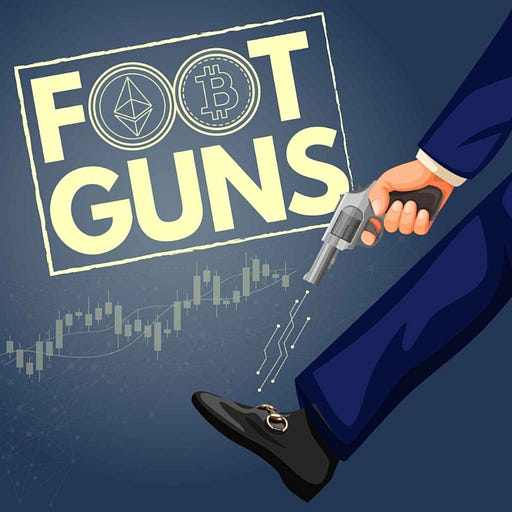 Sep 2, 2021 • 49M
Pod #6 How to Make Friends on Discord
Today we chat with pseudo-anonymous NYC realtor, Crypto_Buddy, his journey into crypto, how we met, and how Discord is a major part of the expanding DeFi global democracy.
It's your trade, we show you ways to avoid shooting yourself in the foot.
---
Join us in our
Discord
where we have live discussion about Crypto markets, NFTs, and even Traditional Finance (stocks, commodities, etc..).
Please follow us on Twitter if you are not already, and remember to like this post.
---
FGNEWS Token
If you missed it, we are currently having a live airdrop of our FGNEWS token running until 09/12/2021. You can find the details here.
After you subscribe send us a Public Metamask address and we will airdrop you FGNEWS tokens.
---
FGNEWS Bounty Winners
We now have @BTC $50117@ETH $3786.11@BADGER $26.84@SUSHI $13.45 bots showing the most recent price for these four tokens inside of our discord.
We sent a bounty of 100 FGNEWS tokens to a developer in our discord, @cryptocookiies, who coded these awesome bots!
We are also giving @cryptocookiies (for developing and coding) and @fajerone (for importing and running the bots) a 3 month paid subscription.
---
Art Bounty

We are still looking for a design for the FGNEWS token. Please tell all the digital artists you know that we need a design! You can email us your design or send them to us in our Discord. The creator of the winning design will receive a 100 FGNEWS token bounty, and a 3 month paid subscription to Foot Guns Newsletter.
---
We are happy you are all here and we are excited for the future of Foot Guns News and the FGNEWS token.