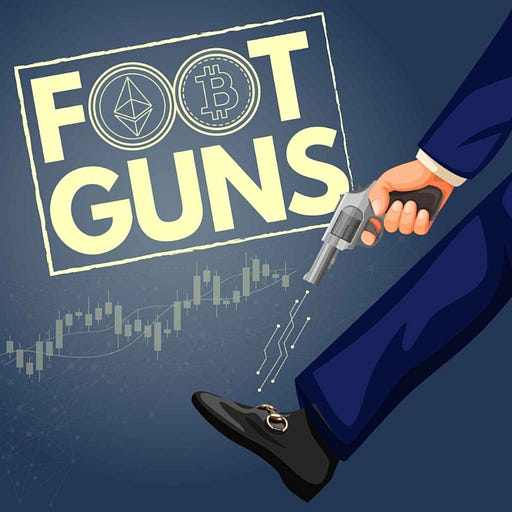 Nov 6, 2021 • 48M
Pod #16 You're Not Going To Jail Yet
No editing to get this out faster; Boomer tries to talk sense into Hal as he packs his computers onto a brand new sailboat with Starlink to launch Pirate DeFi.
It's your trade, we show you ways to avoid shooting yourself in the foot.
---
The days of BYOB are over. Welcome to days of BYO KYC.
Boomer breaks down what's going on with the infrastructure bill in DC and how it relates to DeFi.
---