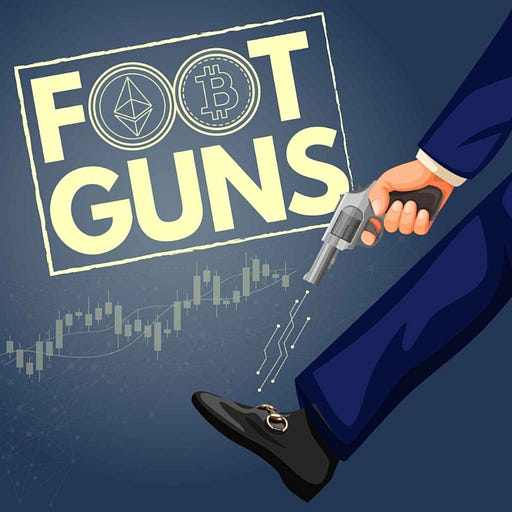 Jun 14, 2022 • 46M
Pod #34 EMERGENCY 69
"What's wrong with cryptos market structure and the systemic risk perpetual futures contracts bring to Bitcoin and DeFi."
It's your trade, we show you ways to avoid shooting yourself in the foot.
Alternate Listening Links: spotify, apple podcasts
---
Boomer (Cletus) joins Hal and Wasabi to discuss the issues with Crypto's market structure being revealed in the recent downturn, and what he thinks needs to be fixed before crypto can recover.