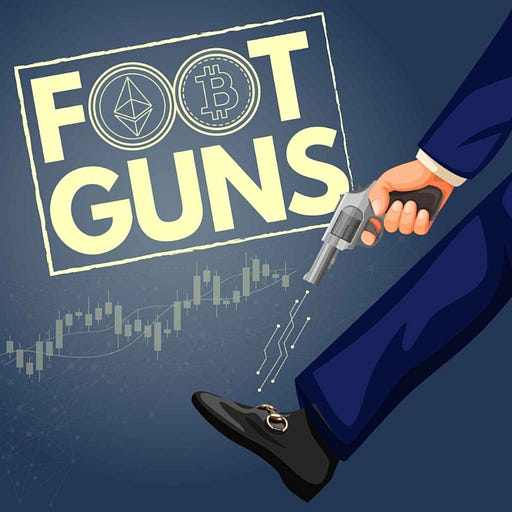 Jul 13, 2022 • 1HR 17M
Pod #37 Foot Guns' One Year Anniversary Extravaganza
Boomer, Hal and Wasabi with special guest Villy, sit down to chat about the first year in Foot Guns; where we've been and where we are going next
It's your trade, we show you ways to avoid shooting yourself in the foot.
Alternate Listening Links: spotify, apple podcasts
---
Summary of topics:
Inflation: CPI report

Where is the bottom for BTC?

Foot Guns year one in review

Thoughts from Villy on how retail traders are viewing this market

Wasabi's trade ideas : VIX calls and customizable Crocs
---
Want more from Foot Guns? Be on the lookout for a special offer in the coming weeks to celebrate our one year anniversary.