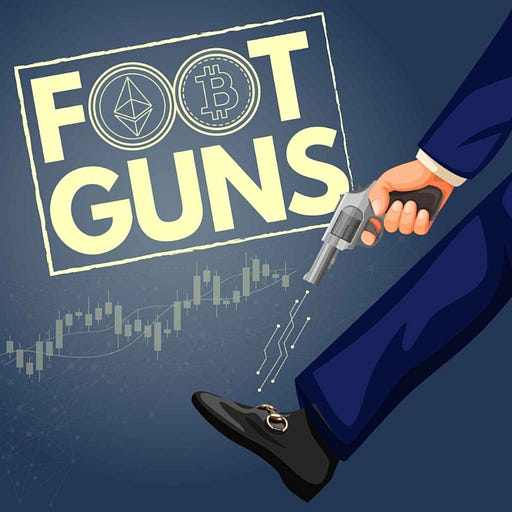 Jul 29, 2022 • 1HR 6M
Pod #38 Ask Hal Anything
A Foot Guns subscriber, Alex, chats with Hal about the history and future of Foot Guns. They discussion what makes a DAO a real DAO and Hal's experience working at BadgerDAO.
It's your trade, we show you ways to avoid shooting yourself in the foot.
Alternate Listening Links: spotify, apple podcasts
---
Summary of topics:
The history of Foot Guns and how Alex became a subscriber

Onchain actions and airdrops

The history of the FGNEWS token and plans for the future

How Foot Guns is working to be a DAO

How Hal got involved with Badger

How Badger is shaping its governance to be the best DAO

Bitcoin's place on Ethereum and the ETH2.0 merge
---
Want more from Foot Guns? Become a premium subscriber to access more videos from Hal, cheat sheets 365 days a year and private podcasts.