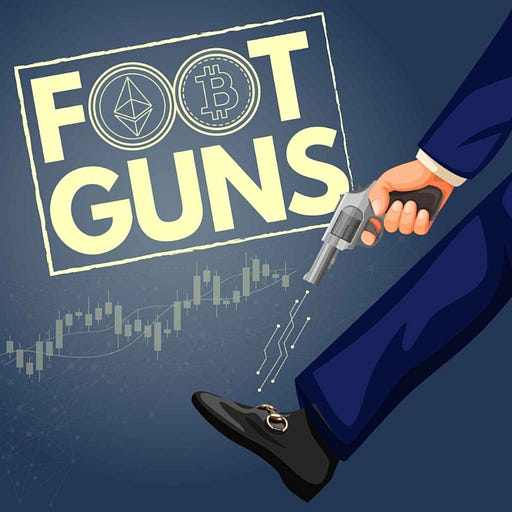 Sep 8, 2021 • 1HR 6M
Pod #9 Managing Risk In Crypto Markets
With our guest WasabiBoatResearch
It's your trade, we show you ways to avoid shooting yourself in the foot.
---
WasabiBoatResearch joins us to talk about investing in crypto markets. He has his own podcast where he interviews various personalities within the DeFi space. It is fantastic and we recommend you listen to all of it if you want to learn more about DeFi.
---
Timestamps
2:00 Thoughts on Cardano
4:00 Cardano is a Crypto SPAC
7:00 WasabiBoatResearch @WasabiBoat420 Journey into Crypto
9:00 Sushi Thesis
11:00 Equities Markets
14:00 Value Investing In Crypto
19:00 Dot Com Bubble
21:00 Crypto's Onchain advantage
22:00 Bankless Podcast
If you listen to Bankless let then know about us!
25:00 Builder Tokens
31:00 NFT Bubble
35:00 Tether FUD
39:00 Taking losses
45:00 Life Outside of Crypto
47:00 BadgerDAO
53:00 Tether FUD
57:00 Other Large Risks in Crypto
60:00 El Salvador Bitcoin Airdrop
---
In case you missed it read more about our on going FGNEWS token airdrop.