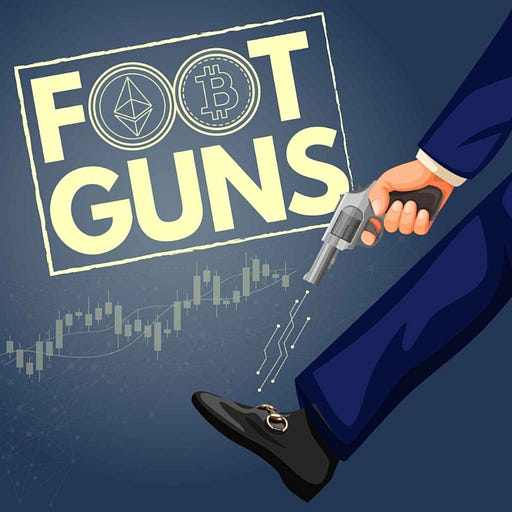 Jul 24, 2022 • 1HR 26M
Private Pod #18 How Bad Can It Get?
What happens if Oil goes to $75? The monthly support on our cheat sheet is $78. What would that mean for Bitcoin and the stock market? Hal and Cletus discuss these questions.
It's your trade, we show you ways to avoid shooting yourself in the foot.
Hal is transforming into a robot, half asleep from long travels, bad internet and recorded on the phone. We apologies for the terrible sound quality. Boomer (Cletus) presents his thesis on Oil, Bitcoin and the possibility of a short term turn around in the markets.

But we got it done so you can have our thoughts going into next week.
Listen to this episode with a 7-day free trial
Subscribe to
Foot Guns
to listen to this episode and get 7 days of free access to the full post archives.